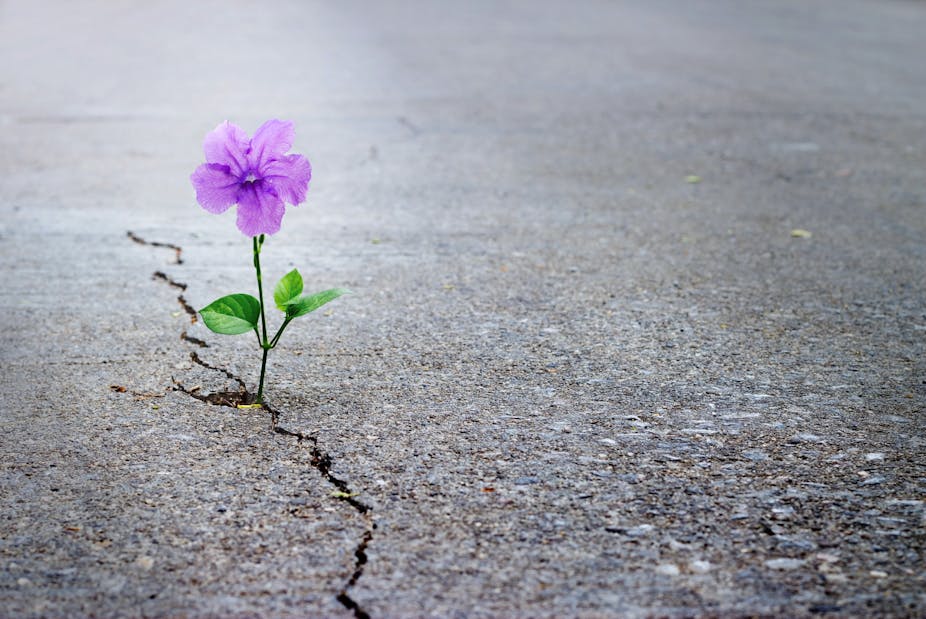 We're addressing the question, 'IS THERE STILL HOPE?' (see Part 1). Here in South Africa NEWS 24 announced a few weeks ago that as a result of the Covid-19 lock-down, even children are showing signs of neurological damage as a side-effect of the pandemic – I guess that's global. When all seems hopeless in our world and we feel hope-less, even as Christians, where do we turn? As Part 1 revealed, the only ultimate solution must lie in the person of the resurrected Christ who straddles time and eternity.
Returning to our text-passage in 1 Peter 1:3ff, we notice that our Christian hope is not only anchored in the past but realized in the PRESENT. 'On account of his vast mercy, he has given us new birth. You have been born anew into a living hope through the resurrection of Jesus Christ from the dead…' (v. 3/CEB). Why a 'living hope?' (briefly)
a) It is based, as we noted in Part 1, on the intervention of the unique, living, trinitarian God in this world (v.2).
b) It is based, as we have noted in detail in Part 1, on the historical, resurrected Jesus (v.3).
c) It is based on the ever-living Christ, who 'is the same yesterday, today, and forever' (Heb. 13:7-8). It's a hope that is alive and well as Christ is alive and well. We're all familiar with the saying,'where there's life there's hope' – for Jesus-followers it works both ways: where there is hope, there's life! This 'life,' as the apostle John points out, is a relational and qualitative life, that of another dimension and kingdom, as we commune with Jesus every day.
d) It is based on a supernatural experience of the risen Christ, realized in mind, heart and life by the life-giving Wind of God! (Jn. 3:1-8) I.o.w. our hope is felt, it's experiential.'You ask me how I know he lives? He lives within my heart!'
Moving on, I believe we should not only regularly remind ourselves of the above, but learn to think more biblically about Christ and his kingdom message no matter how long we've been in the faith! Here I want to make a few references to NT scholar Dr. N.T. Wright and particularly his very enlightening 'Surprised by Hope':
1) By recognizing that in Jewish thought, only a very thin 'curtain' separated God's space from human space – in the NT a 'paper-thin' divide separates our earthly life from Christ's kingdom life! We need to expect God, as we journey with him in meditation and prayer, to surprise us at any moment by 'breaking through' into our own lives and in the lives of those we touch day by day. Do we really believe that eternity breaks into our time and space whenever the Good News establishes justice and peace among humankind, bringing healing and wholeness to broken people and restoring relationship, both vertical and horizontal??
2) By realizing that 'heaven' is not up there in the sky somewhere. No, 'heaven' is God's 'control room' for earth, and his Son Jesus is the new CEO! Wright submits that basically, heaven and earth, in biblical cosmology, are not two different locations within the same continuum of space or matter. They are simply two dimensions of God's good creation. 'All authority is given to me,' said Jesus at the end of Matthew's Gospel, 'in heaven and on earth.' (Mt. 28:18)
3) Jesus' Messiah-ship was never intended just for Israel per se but for his kingdom worldwide (I have argued this exhaustively in previous blog posts: Israel exists for Christ, not vice versa). E.g. the historian-evangelist Luke insists that, since Jesus really was raised from the dead, the ancient Scriptures of Israel must be read as a story reaching its climax in Jesus and will then produce its proper fruit not only in Israel but in Jesus' followers everywhere and, through them, in all the world. Thus our/the Church's mission 'is nothing more nor less than the outworking, in the power of the Spirit, of Jesus' bodily resurrection,and thus the anticipation of the time when God will fill the earth with his glory, transform the old heavens and earth into the new, and raise his children from the dead to populate and rule over the redeemed world he has made' (Wright). To be totally practical, this could involve us (in a Good News context/Lk. 4:18-19) in running playgroups for children of single-parent working mums, running a drug-rehab home, facilitating a soup-kitchen among the poor, building bridges of peace cross-culturally, etc. Some years ago an English-South African young couple intentionally planted a house church in the notorious (for gangs, drug-running, violence) Cape Flats area to help young people find a new beginning, bravely using their home as a house church focusing on ministry to the needy in the community. They awaken and go to sleep with the sound of gun fire. Yet they persist because they believe God is active in healing broken people in a broken community. They believe that in the midst of despair, there is always hope in Christ (cf. Footnotes 1 & 2).
Another way to keep present hope alive is by 'Keeping Christianity Christian' (de Gruchy), i.e. by displaying Jesus to the world. Peter's compatriot records how some Greeks came to worship in the Jerusalem temple (Jn. 12:20-26). They had heard about this Jesus of Nazareth who had raised his good friend Lazarus from the dead; they had seen him in the distance, but they really wanted to meet him firsthand and get to know him. So they came to a disciple of Jesus' and humbly said, 'Sir, we want to see Jesus!' (v.21/CEB) So the disciples in turn introduced them to Jesus, who then told them about the meaning of what was happening to him and what it would mean to follow him. This cameo really describes the task of the Church! How often, unfortunately, Church institutionalism and traditionalism have hidden the real Jesus from sight (D. Bonhoeffer). Jesus is lost in the institution and Church constitutions and dogma, so instead of of the world seeing Christ at work through the life of his followers, he is hidden from view – that's why I left denominationalism 14 years ago. My dear reader, what steps will you take to change this all too common negative image of the Church??
Peter concludes in our text-passage, that, whether we're talking about hope past, present or future, we can never be sure of anything until it has been thoroughly tested. For this reason our faith and hope will pass through testings/trials, which can be very painful. Paul assures us that we'll never be over-tested (1 Cor. 10:13), but we need to make peace with trial and testing until our final day on this earth (3). 'You now rejoice in this hope, even if it is necessary for you to be distressed (deeply-felt, mental and emotional distress) for a short time by various trials. This is necessary so that your faith may be found genuine. (Your faith is more valuable than gold, which will be destroyed even though itself is tested by fire.) Your genuine faith will result in praise, glory and honor for you when Jesus Christ is revealed!' (v. 6-7/CEB). The ultimate and very encouraging outcome of our sufferings is that we know that our faith is not something we have produced but given us by the living God. That's why our faith is 'valuable' even in God's sight, bringing the Almighty praise, glory and honour! (v.7)
In our third/final article on HOPE we plan to engage with its present-future implications for those trusting in God. (See FOOTNOTES)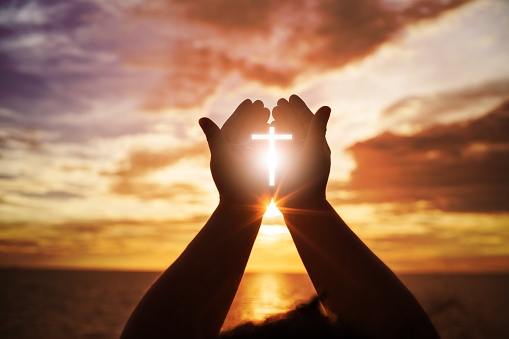 FOOTNOTES:
(1) Cf. J. de Gruchy's 'Without Apology.' Respectfully, I don't go with all of his theology, but he does write from wide experience of the Church over a long and fruitful lifetime.
(2) Having planted a few house churches over the past 14 years in our metro, some among the very poor, I can testify of the hope the Good News brings in the most hope-less of situations. There are many books available on 'organic house churches' and how they function, by various authors, should you be interested: e.g. Wolfgang Simson ('Houses That Change the World'), Frank Viola ('Finding Organic Church,' 'Reimagining Church,' etc), Robert & Julia Banks ('The Church Comes Home'), etc. Cf. Luke's photograph of the Early Church reflected in Acts 2:42-47: of course we have to contextualize this in the 21st century.
(3) Western 'Christian media' often lives in total denial of this truth in their pursuance of a popular, comfortable 'gospel' which is in fact no gospel at all! I have to counter this worldly, power-driven heresy often in my oversight of house churches in our city.