[Please Refer Parts 1 & 2 for Background]
'BEING BORN AGAIN' OF THE SPIRIT (JN. 3) CAN COINCIDE WITH, OR PRECEDE, 'THE BAPTISM AND FULLNESS OF THE HOLY SPIRIT'…
E.g. John the Baptizer was 'filled with the Spirit' from his birth: Lk. 1:62-80. Saul of Tarsus was 'filled with the Spirit' when Christ revealed himself to him on the way to Damascus to persecute Christians: Acts 9:15-19. I've already described my own conversion experience which seemed to coincide with my 'baptism of the Spirit' and call to preach the Good News of the Kingdom. Some friends and I formed a 'gospel team,' preaching and testifying (Salvation Army style) on the city square, witnessing to folk in restaurants, etc: one restaurant-encounter led to the conversion of a young jockey who joined our team. We were as raw as anything, but God seemed to over-rule our immaturity and bless our efforts anyway – he definitely has a sense of humour!
Listen to Dr. Graham Scroggie (1877-1958)[theologian and pastor of Charlotte Chapel in Edinburgh and Spurgeon's Tabernacle in London] addressing his students: 'I know that there is a first filling of the Holy Spirit which constitutes a crisis in the life of a man or woman, and life after that can never be the same again. It came to me twenty four years ago. Though I look back with deepest regret over much failure during these years, I know that, in a little room in our home, standing on the edge of Epping Forest, East London, God filled me with His Holy Spirit, and made Christ Master for the first time in my life. Life has never been the same since. May this not be your hour of first experience, as that was mine? You know that God is willing, but, are you?' [as we can't contain wind in a box (Jn. 3:5-8), neither (I submit) can we biblical terminology]
THE MAIN PURPOSE OF 'THE BAPTISM OF THE HOLY SPIRIT' IS CHRISTIAN WITNESS…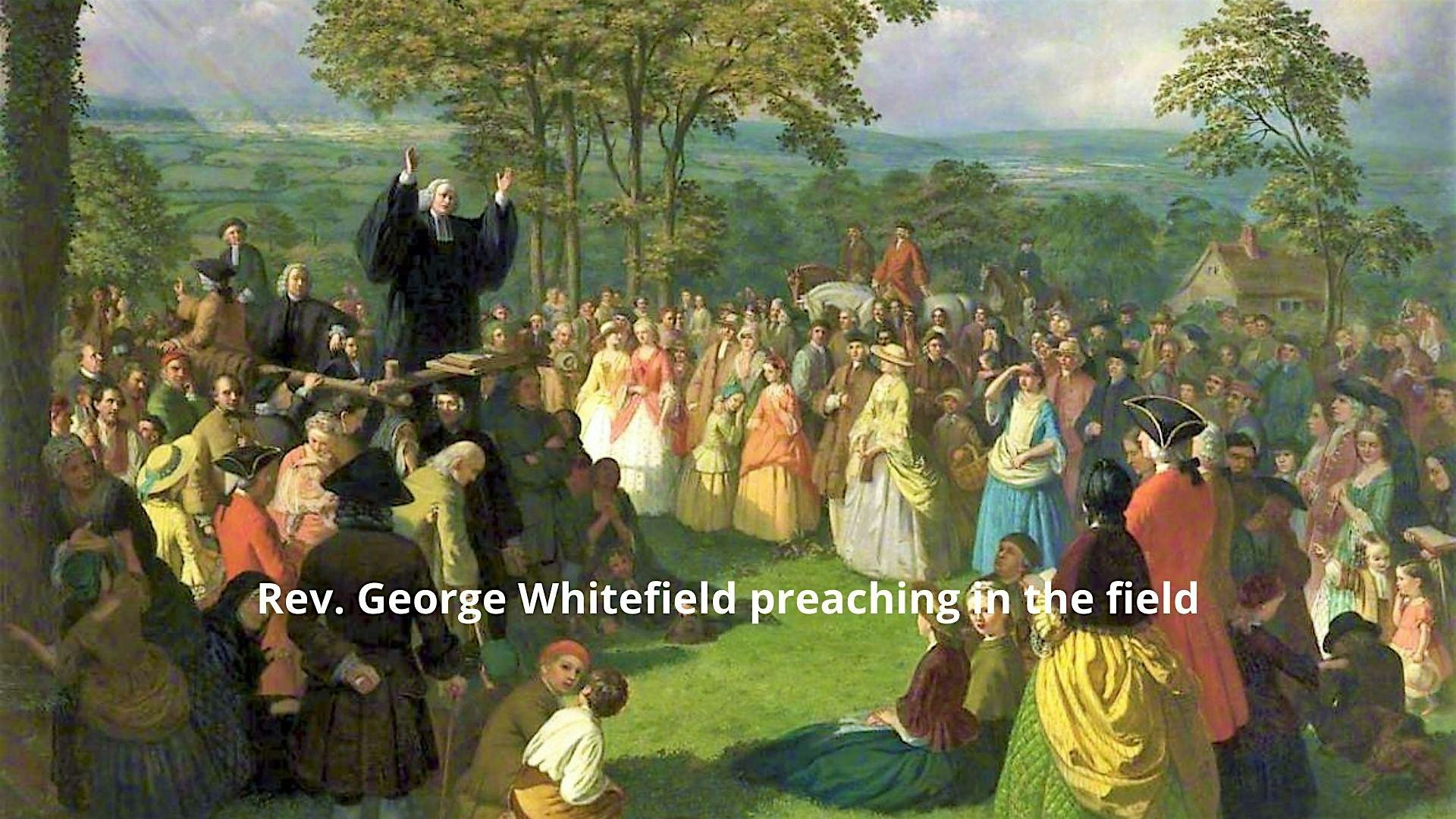 The baptism of the Spirit is not a self-promoting, grand-standing, 'feel good' experience as so often peddled from post-modern platforms! I recall one very sincere church member who was forever trying to palm off her 'baptism of the Spirit with tongues' experience on my wife and others, whether interested or not. One day in her enthusiasm she volunteered to help me with our outreach to the very poor in a nearby shanty-town. She accompanied our little team but couldn't wait to get away, never volunteering again. I'm not sure how she missed the simple promise of Jesus in Acts 1:8, 'But you will receive power when the Holy Spirit comes on you; and you will be my witnesses in Jerusalem, and in all Judea and Samaria, and to the ends of the earth!' (NIV) (cf. Mt. 28:16-20) [1]
We've already seen the role of the early disciples in extending Christ's kingdom wherever they were and went. Church history since then is replete with outstanding examples of evangelism and mission. One could point to the 1860's awakening under Dr. Andrew Murray (1928-1917) in the Western Cape (S. Africa): it started with a rushing wind and simultaneous prayer of the youth in a church hall – soon many of them made themselves available for mission wherever God should call them. Adults left for countries in Africa, especially Nyasaland (Malawi) – my wife's distant forebears were part of that movement. Add the evangelization of the early 1900's Boer POW camps in India, Ceylon (Sri Lanka), Bermuda, St. Helena Island, etc, which in turn spawned missionary volunteers to other parts of the world. Murray's books on prayer, revival and mission are influential to this very day, all over the world.
I've just re-read the 500+ page 'The Journal Once Lost,' extracts from the diary of Dr. John Sung (1901-1944), a US chemistry PhD and outstanding evangelist to China and S.E. Asia. 'Born again' and powerfully 'baptized with the Spirit' in 1927 while in America, he returned to his native China to preach and train up gospel-teams by the hundreds in order to win his nation to Christ. Though suffering a serious post-operative ailment all his life, he prayed for the repentance, healing and exorcisms of tens of thousands wherever he went. Some were even raised from the dead after he laid hands on them.
A house church member has just given me South African-born Dr. Michael Cassidy's amazing story, 'Footprints in the African Sand.' It includes the account of his God-given passion for the cities of Africa, during the 1960's. I was privileged to meet up with him and his team during a mission at the Witwatersrand University in Johannesburg in the late '60's. Since then I've heard him speak at many key conferences. Author and speaker, John Ortberg, has written of him and his teams, 'Perhaps no other mission agency has had the impact AE has had in the cities of Africa.' Among other things, Michael and AE were instrumental in the prevention of a bloody civil war in South Africa during the critical first democratic elections of 1994. [2]
In the late 1980's God led an American named David Bliss to read the works of Andrew Murray. God burdened him to visit South Africa and in particular the town of Wellington where Dr. Murray preached and pastored for many years. David decided to establish a missions training centre in Wellington, in order to stir up Murray's lost message of prayer, revival and mission. In those days of segregation he befriended a isiXhosa-speaking pastor-intercessor from the Transkei, David Mniki. Together they made a formidable team. We decided to host a missions conference in Port Elizabeth, called 'Bless the Nations' (cf. Gen. 12). The conference took off, regular 'concerts of prayer' for world missions were held, and a small 'missions school' for church members was established which I was privileged to head up. This stir of the Spirit led many congregations in our area, including my own, to instigate short term mission visits in South Africa and beyond. God started to raise up some of the congregational members to undergo further training to serve locally and in Africa, the Middle East, Russia, Thailand, Japan, Peru, etc. Some are still serving in those distant countries. Those annual missions conferences continued for over twenty years, a few years ago taking on a condensed shape but continuing to mobilize folk for missions locally and abroad.
HOW DOES 'THE BAPTISM OF THE HOLY SPIRIT' TAKE PLACE IN OUR EXPERIENCE?
If you're looking for a quick formula, I'm going to disappoint you, but there are some guiding principles. Ds. Riekert Botha, heading up a Bible School in the Western Cape, suggests that the baptism, biblically and historically, has happened in three major ways…
First, through corporate prayer, as illustrated in the Upper Room (Acts 1:4-5) and on the day of Pentecost itself (Acts 2:1-13). Two other great servants of God who have confirmed this approach were Jonathan Edwards (1703-1758), New England Congregational theologian and revival preacher, as well as Charles Finney (1792-1875), American Presbyterian and 'father of modern revivalism.'
Second, through Spirit-anointed preaching: 'While Peter was still speaking these words, the Holy Spirit came on all who heard the message. The circumcised believers … were astonished that the gift of the Holy Spirit had been poured out even on the Gentiles…' (Acts 10:44-45/Peter at Cornelius' house). "'As I began to speak, the Holy Spirit came on them as he had come on us at the beginning. Then I remembered what the Lord had said, 'John baptised with water, but you will be baptised with the Holy Spirit'" (Acts 11:15-16/Peter at Caesarea). During Englishman George Whitefield's (1714-1770) powerful preaching in Cambuslang, Scotland, the open air scene was like that of a battle-field, with some 40,000 people lying or kneeling on the ground, crying out to God for salvation.
Third, through the prayerful 'laying on of hands' (Acts 8:14-17). The apostles in Jerusalem sent Peter and John to Samaria: 'When they arrived, they prayed for them that they might receive the Holy Spirit, because the Holy Spirit had not yet come upon any of them; they had simple been baptised into the name of the Lord Jesus. Then Peter and John placed their hands on them, and they received the Holy Spirit.' We read of a similar happening when Ananias 'laid hands' on Saul of Tarsus, who became the great apostle Paul, sent to the Gentiles (Acts 9:11-19). [NB, in our own time we need to be discerning as to who lays hands on us because of the explosion of charlatan preachers, so-called 'prophets' and peddlers of occult spirits. Know the character and fruits of your local leadership/community (Gal. 5:22-25)]. One of our house church members was sharing with my wife how, when visiting a little Anglican Church on the beautiful Southern Cape Coast, she went forward for Communion. The visiting preacher gently laid his hand on her head and asked God's blessing on her. Immediately, it was as if an electric current ripped through her body. She understood it as her baptism of the Spirit, receiving the gift of tongues (1 Cor. 12) at a later point. She has become one of our most mature members, with wonderful gifts of compassion and intercession!
THE 'BAPTISM OF THE SPIRIT' SHOULD LEAD TO OUR BEING 'FILLED WITH THE SPIRIT,' BY SLOW PROCESS OR UNUSUAL HAPPENING, PREPARING THE WAY FOR SPIRITUAL AWAKENING OF THE SAINTS LOCALLY/AROUND THE WORLD…
In closing, I leave you with the words of C.S. Lewis. Christianity 'is more like a hall out of which doors open into several rooms. If I can bring anyone into the hall I shall have done what I attempted. But it is in the rooms, not in the hall, that there are fires and chairs and meals. The hall is a place to wait in, a place from which to try the various doors, not a place to live in. For that purpose the worst of the rooms (whichever that may be), is I think, preferable. It is true that some people may find they have to wait in the hall for a considerable time, while others feel certain almost at once which door they must knock at. I do not know why there is this difference, but I am sure God keeps no one waiting unless He sees that it is good for him to wait. When you do get into your room you will find that the long wait has done you some kind of good which you would not have had otherwise. But you must regard it as waiting, not as camping. You must keep on praying for light: and, of course, even in the hall, you must begin trying to obey the rules which are common to the whole house. And above all you must be asking which door is the true one; not which pleases you best by its paint and paneling. In plain language, the question should never be: 'Do I like that kind of service?' but 'Are these doctrines true: is holiness here? Does my conscience move me toward this? Is my reluctance to knock at this door due to my pride, or my mere taste, or my personal dislike of this particular doorkeeper?' When you have reached your own room, be kind to those who have chosen doors and to those who are still in the hall. If they are wrong they need your prayers all the more; and if they are your enemies, then you are under orders to pray for them. That is one of the rules common to the whole house" ('Mere Christianity').
FOOTNOTES:
[1] Regarding the baptism of the Holy Spirit and 'speaking in tongues,' I refer you to F.F. Bruce's commentary on 'The Acts of the Apostles,' Tyndale Press, p. 82. Therein he distinguishes between the glossalia of Acts 2 and that of 1 Cor. 12-14. What is quite interesting is that, during the 1960's Indonesian Revival on the Island of Timor, ordinary unschooled island folk were heard in gatherings to speak in French, German and Hebrew (Mel Tari/'Like a Mighty Wind').
Years ago I heard the account of a Russian fisherman, seriously injured on a trawler off the coast of Namibia. A local padre was asked to visit him. They spent many hours conversing, the fisherman in Russian, and the padre in English. Supernaturally, they could understand one another through that extended interchange. They shared the Good News and prayed together. The sailor's serious injury was healed and within days he was able to return to his craft and beloved family.
[2] Michael graduated from Cambridge University and Fuller Theological Seminary in California. He has written many books, of which I've read most.