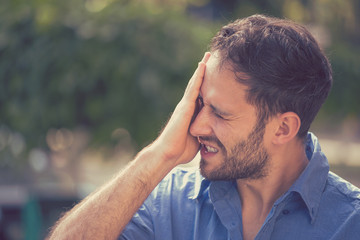 My slow working through the Good News according to Luke over the past eight months has been fascinating. A week ago I was busy with 19:28ff…
It's a coronation journey, not on a warhorse but a donkey. The crowds, so impressed with his miracles and teaching, greet him with shouting and singing: 'Blessings on the King who comes in the name of the LORD! Peace in heaven, and glory in highest heaven!' At last the Messiah had intervened to defeat their oppressors and be enthroned in Jerusalem.
The unpopular temple clergy rebuked Jesus for not challenging the riff-raff praise-singers. Jesus in turn rebukes the leaders for totally missing the point: if they didn't praise him the stones along the road would! (v. 40)
Jesus heads to Jerusalem not with sword but palm branch.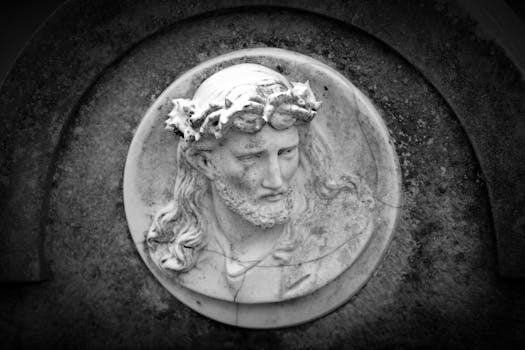 Getting to the point: 19:41, 'as he came closer to Jerusalem and saw the city ahead, he began to weep.' In this instance 'weep' doesn't refer merely to tears welling up in eyes and rolling down cheeks (cf. Jn. 11:35) but to a heaving of the bosom, the sob and cry of a soul in anguish. Note the startling contrast: the ecstatic laughing and shouting of the crowds and Jesus' gut-wrenching sobs. [it wasn't the only time Jesus had wept over Jerusalem: Mt. 23:37, 'O Jerusalem, Jerusalem, the city that kills the prophets and stones God's messengers! How often I have wanted to gather your children together as a hen protects her chicks beneath her wings, but you wouldn't let me. And now, look, your house is abandoned and desolate'] Why Jesus' broken-hearted sobs??
God's chosen and beloved Israel, after millennia of God's covenant love out-poured, again just didn't get it! They didn't grasp the Father's way of peace for them and all mankind: 19:41ff, "'How I wish today that you of all people would understand the way to peace. But now it is too late, and peace is hidden from your eyes.'" In short, they preferred the sword to the Cross. My goodness, nothing has changed – two thousand years later witness N. American politics, the conflicts in the Middle East and in my own continent! Have we forgotten how Jesus disarmed his disciples and us in the garden? (Lk. 22:47ff). **
His people didn't realize that it was too late. They had had countless opportunities to accept God's free offer of salvation in Christ. Jesus affirms that before long their enemies would encircle Jerusalem and crush one and all, including children (horrors! cf. Mt. 27:24-25). We know what happened in 70 AD.
Dr. J. Norval Geldenhuys writes thus of Jesus' tears [Benjamin Beddome, publ. 1787],
'The Son of God in tears,
The wondering angels see.
Be thou astonished, O my soul,
He shed these tears for thee.'
A few years ago my wife and I toured the Holy Land. My personal highlights were tracing Jesus' footsteps in beautiful Galilee, and then the heaviness of the Mount of Olives and Gethsemane below. I recalled Jesus' prayer from the gut: Lk. 22:44f, "'Father, if you are willing, please take this cup of suffering away from me. Yet I want your will to be done, not mine'… He prayed more fervently, and he was in such agony of spirit that his sweat fell to the ground like great drops of blood…" I paused on my own for a while, surveying the tomb stones and ancient olive trees below, and thanked my Saviour for doing all this for me… for all mankind (cf. Jn. 3:16ff), but also for me! Later, in the beautiful sanctuary in the valley, one of our tour members sang from a pew in crystal-clear soprano voice, 'Were you there when they crucified my Lord?' I wept grateful tears.
The lessons of Jesus' weeping for us are many, I select a few:
It's a call to rediscover Jesus himself. Thank God, masses are re-discovering the authentic Jesus, not the popular plastic pulpit one.
It's a call to rediscover repentance. Stanza 1 and 3 of Beddome's hymn say, (1) 'Did  Christ o'er sinners weep, And shall our cheeks be dry? Let floods of penitential grief Burst forth from every eye.' (2) 'He wept that we might weep; Each sin demands a tear; In heaven alone no sin is found, And there's no weeping there.' In the 1980's I heard American evangelist Sammy Tippet relate the Good News coming to Romania in a new way – soon Romanian Christians were nicknamed 'the repenters.' When last did you hear the word 'repent' from a pulpit? ['repentance' means a radical change of mind resulting in a radical change of character. As my College professor would say, "Put that in your pipe and smoke it!']
It's a call to rediscover the good news of the kingdom. I won't expand but note Jesus' definition in Lk. 4:18-19. Also Frank Viola's latest book, Insurgence, hugely challenging to the Church in North America and beyond (my copy arrived today).
It's a call to rediscover evangelism (Mt. 28:16ff). We tend to beat ourselves up concerning the need to witness – our beginning point should be God's love for us in Christ. 'Confidence in evangelism begins in the love of God' [Dr. Jerry Root, Wheaton College. Dr. Root suggests from student interviews that our greatest fear of witness is 'what will others think of me?' (a kind of idolatry?)] Blame it on an older man's sentimentality perhaps, but I recall our young men's evangelistic outreaches in our city and the words of an old chorus (publ. 1917) (before my time!), 'Lord crucified, give me a heart like Thine! Teach me to love the dying souls of men, And keep keep my heart in closest touch with Thee, And give me love, pure Calvary love, to bring the lost to Thee.' Such witness, anchored in God's love, becomes natural and spontaneous.
It's a call to rediscover The Cruciform Church (cf. Leonard Allen). Recently I was shocked anew by Jesus' words to his would-be followers: Lk. 14:25ff, "'If anyone comes to me and does not hate (by comparison) his father and mother, his wife and children, his brothers and sisters – yes, even his own life – he cannot be my disciple. And anyone who does not carry his cross and follow me cannot be my disciple.'" As there was for Jesus a Jerusalem and Calvary, so there is for each of us. A quote from English evangelist-philanthropist George Muller (1805-1898) says it all, 'There was a day when I died, utterly died, died to George Muller, his opinions, preferences, tastes and will, died to this world, it's approval or censure, died to the approval or blame even of my brethren and friends, and since then I have studied to show my self approved unto God.' Have you been to the Cross, dear friend? (praise God the Cross leads to abundant life!) How many church groups and leaders have been there? [In 19:45ff we read of Jesus turning the temple upside down/right side up. NB: he did this at the commencement and conclusion of his ministry (Jn. 2:13ff; Lk. 19:45ff), he's doing it again today. Cf. Mal. 2:17-3:5]
And when it all seems just too idealistic and too hard today, let me recall 'He shed those tears for thee…' What a calling, honour and grace is ours!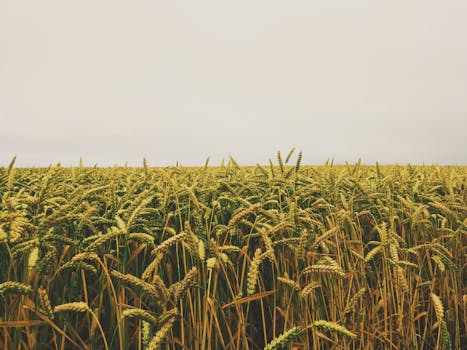 "Jesus traveled through all the towns and villages of that area, teaching in the synagogues and announcing the Good News about the Kingdom. He healed every kind of disease and illness. When he saw the crowds, he had compassion on them because they were confused and helpless, like sheep without a shepherd. He said to his disciples, 'The harvest is great but the workers are few. So pray to the Lord who is in charge of the harvest, ask him to send more workers into his fields.'"
 [Mt. 9:35-38]
** Maybe we can learn from the Chinese Christian woman who invited her would-be burglars inside, prepared a meal for them and saw them off at the door as friends. As Brian Zahnd has said, at least let's ask God what we should do in a similar situation.