Former USA Presidential candidate, Al Gore, produced an Oscar-winning documentary about the world environment, explaining how humans have messed up our planet. The documentary issued an urgent warning on what must be done, and done quickly, to save the earth. That was 12 years ago! The title of the production? 'AN INCONVENIENT TRUTH.' It still is.
There's another inconvenient truth facing today's world and the Church in particular: a widespread failure to grasp the identity of Jesus as Lord! There are many reasons for this, I've selected three in the light of our times (1 Chron. 12:32; Lk. 12:54-56; Rom. 13:11-14)…
(1) A general biblical illiteracy among Christians. People today tend not to read, never mind read the Bible. We prefer to view/listen-to our ecclesiastical gurus via the media, use their 'thought for the day' devotionals (often selective and devoid of context), etc.
(2) Daily breathing-in the toxic air of an egoistic world and Church environment. Many believers have sold out to selfish humanism; 'personal peace' (Francis Schaeffer); the 'prosperity gospel;' a search for 'identity,' no matter the source: nothing wrong with personality-tests and enneagram wings but none compare to Christ's estimation of us; an egoistic existentialism that leaves zero room for any kind of objectivity: a scientist friend of mine used to say that when lost at sea its helpful to have a lighthouse or two! Overall, we set ourselves up as judges of all, including God himself, who has come so gracefully and beautifully near humankind in Jesus. The creature is worshiped instead of the Creator (cf. Gen. 1-3; Rom. 1). Speak out against the 'worship' of political correctness, wokeism (etc) of our day and you're seen as un-scientific, ill-informed, obscurantist and intolerant (1).
(3) Our Creator-Redeemer formed us for his pleasure and ours: he means us to see him, live with him and draw our life from his smile. Tragically we've been part of that 'foul revolt' of which Milton wrote when describing the rebellion of Satan and his hosts (2). The undeniable consequences are there for all to see.
Let's take a look now at Jesus' identity through the eyes of Simon Peter, one of his oh-so-human followers…
1st, Peter's encounter with Jesus of Nazareth on the Galilean seashore, as recorded by scientist-historian Luke. Simon (and his fellow hardy fishermen) had worked all night without a catch. Jesus tells Peter to put out into deep water and try again. His reluctant obedience resulted in a colossal catch, threatening nets and boats alike! He falls down at Jesus' knees, 'Go away from me, Lord, for I am a sinful man!' Jesus encourages him not to be afraid: 'from now on you will be catching people.' When they had brought their boats to shore, they left everything and followed him" (cf. Lk. 5:1-11/NRSV). An early hint at Jesus' identity through the eyes of our friend…
2nd, Peter's land-mark identification of Jesus at Caesarea Philippi (just north of Galilee), passed on by OT specialist Matthew (Mt. 16:1-20). Caesarea Philippi was home to the Graeco-Roman god Pan, half human, half goat. He ruled the wilds, shepherds, pastures, etc, hence his popularity in this rural area. His worship included gross immorality, prostitution, bestiality, etc. Just prior to this Jesus had faced another (not so obvious) occultic challenge, i.e. from the sign-seeking and controlling clergy of the day (v. 1-12). In this difficult context, Jesus asks his disciples what people-on-the ground were saying about his identity (v. 13-20): "'Some say John the Baptist, but others Elijah, and still others Jeremiah or one of the prophets.' He said to them, 'But who do you say I am?' Simon Peter answered (speaking for the group?) 'You are the Messiah, the Son of the living God!'" Matthew loves and repeats Jesus' title 'Son of Man' (v. 13), signifying Messiah's sovereignty and suffering (many imagine it's only about his humanity: Dan. 7:13-14 kills that idea). Next Peter refers to him as 'the Son of the living God' (v. 16). Bear in mind that Israel's expected messiah was not necessarily divine: the nation was looking largely for a national political deliverer, whereas he had come to be Saviour and Lord of all nations (Mt. 28:16ff). In all this Matthew points us to Jesus' early and burning desire for a core-group of 'ordinary followers,' utterly convinced of his identity as Ruler over all. Our Lord follows up Peter's inspired response with"'Blessed are you, Simon son of Jonah! For flesh and blood has not revealed this to you, but my Father in heaven. And I tell you, you are Peter, and on this rock I will build my church (ekklesia = a local assembly of believers: how much damage this mis-translation has done over the centuries) and the gates of Hades will not prevail against it!'" (Mt. 16:13-20) [The granting of total Church authority to Peter according to Roman Catholic dogma respectfully has no parallel in the NT Gospels or Epistles, nor does the Book of Acts identify any such unique and 'infallible' authority in the Apostolic leadership of the Church. That authority belongs to Jesus alone (3)]. What makes Peter's response unique is his precise expression of Christ's identity, although hardly grasping it at the time.
We hope to look further at Peter's journey with Jesus in Part 2. In the mean time, if seriously seeking God, do consider Prof. CS Lewis's challenge:
'You must make your choice: either this man was, and is, the Son of God, or else a madman or something worse. You can shut him up for a fool, you can spit at him and kill him as a demon; or you can fall at his feet and call him Lord and God!'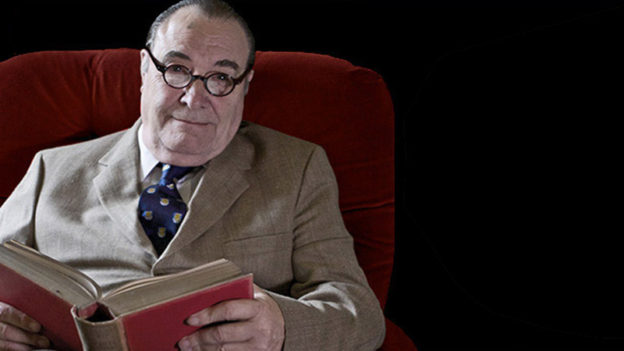 And if you're a little further down the road in following Jesus, I invite you to make a fuller/full surrender to his lordship, in your personal and corporate life: do so in the context of God's relentless love ('furious love'/Brennan Manning) in Christ for you and the whole world. Christ's Kingship and Saviourhood are inseparable twins.
FOOTNOTES:
(1) Canadian blogger Rusty Foerger (More Enigma than Dogma) has very helpfully addressed the pressures of being 'PC' at all times, 'wokeism,' etc. Cf. 'When You're Not Woke Enough,' etc. Heather Holbrook commented, 'Only Jesus is fully woke. We must strive to be like him.' 'Yes' to both of them! (cf. Eph. 5:8-16/NRSV).
(2) Cf. F.V. Filson, Professor of NT at McCormick Theological Seminary, Chicago. Et al…
(3) Cf. Dietrich Bonhoeffer's poem 'WHO AM I,' concluding 'Whoever I am, Thou knowest, O God, I am thine!' On the basis of Part 1 above, I submit that we as God's unique creation discover our own identity best in Christ's! Give this some thought, would you? And if you're one of those dear people painfully wrestling (I'm sure) with gender identity, I humbly commend to you the personal journey and testimony of Prof. Rosario Butterfield, easily accessible on YouTube.
(4) I gave much of my ministerial life to counseling believers: in an attempt to be empathetic, I regret too often failing to point them to the inconvenient lordship of Jesus Christ over our attitudes, choices and behaviour.