The purpose of this blog is to re-inforce the biblical principle that 'revelation' precedes 'transformation,' both in our individual and corporate union with Christ, while both are integral to our salvation.
In Eph. 1-3 the apostle Paul outlines to the Ephesian believers the very essence of the Gospel. Note how he prefaces it with prayer: 'I have heard of your faith in the Lord Jesus… I pray that the God of our Lord Jesus Christ, the Father of glory, may give you a spirit of wisdom and revelation as you come to know him, so that with the eyes of your heart enlightened, you may know what is the hope to which he has called you, what are the riches of his glory among the saints, and what is the immeasurable greatness of his power for us who believe, according to the working of his great power. God put this power to work in Christ when he raised him from the dead and seated him at his right hand in the heavenly places… And he has put all things under his feet and has made him the head over all things for the Ekklesia, which is his body, the fullness of him who fills all in all!' (1:15-23/NRSV) Having pastored denominational congregations for 38 years, 14 years later I hope 'I get it' that many traditional pastors and Christians in pews 'don't get it.' Perhaps the apostle Peter was making the same point in his second letter to Christ's severely persecuted flock: 'Therefore I intend to keep on reminding you of these things, though you know them already (cerebrally?) and are established in that truth that has come to you. I think it is right… to refresh your memory, since I know that my death will come soon… And I will make every effort so that after my departure you may be able at any time to recall these things' (2 Pet. 1:12-15). Having clarified their marvelous election in Christ, he exhorts his readers to pursue goodness, knowledge, self-control, endurance, godliness, mutual affection and love: 'For anyone who lack these things is short-sighted and blind, and is forgetful of the cleansing of past sins…' (v. 3-9). Hmmm….
The Ephesian prayer lies at the core of Watchman Nee's classic 'The Normal Christian Life' [footnote 1]. In our local house church one of our members, who has thoroughly digested Nee's book over many years, recently offered to share some of its gems with us. What an 'eye-opener' it's been, even for seasoned saints!
It was so rich, we spent seven Sunday mornings on this subject: teaching, questioning, discussing, digesting, revising, praying and rejoicing, with snacks and coffee in between.
At this juncture it's important to grasp the 'organic church' type gathering that allows the above to happen. Frank Viola describes it as 'a grassroots experience that is marked by face-to-face community, every-member functioning, open-participatory meetings (as opposed to pastor-to-pew services), non-hierachical leadership, and the centrality and supremacy of Jesus Christ as the functional Leader and Head of the gathering.' Please, this is not another 'church program' but a 24/7 'lifestyle in Christ,' with gatherings as needed [2]. Let me share a few one-sentence-gems highlighted over these Sundays. By grace and through faith alone believers share in the very life of Christ himself (Eph. 1-3). We can't get into a room we're already in! (Rom. 6:5). We know that our 'old man' (sinful self) has been crucified with Christ and we have been resurrected in him. 'Did your pastor tell you you're saved?' (lol). Get the focus off ego and on to Christ. 'So you must also consider (a command) yourselves dead to sin and alive to God in Christ Jesus' (Rom. 6:10-11). We are delivered from sin by a power outside of ourselves, i.e. the indwelling historical Christ. The battle has been won, it's all about Christ in us! In Christ we stand, all day long. We 'abide' in Jesus by putting off the old and putting on the new: it affects how we think, live, read, inter-act, pray, sleep and rise. The Cross divides the old creation and the new creation: in this world we are 'the walking dead.' Baptism becomes a spiritual 'water-shed:' Mk. 16:15-16/'The one who believes and is baptized will be saved' (cf. Rom. 6:3-4). The Church is totally dependent on the constant, ceaseless impartation of Christ's life. We 'tread carefully' as we infiltrate a hostile-to-God society (Mt. 5:13:16). Christ's one fruitful Life is grafted into millions of others!
Over the years as house church facilitator I've found 3 other passages helpful in facilitating 'revelation' and 'transformation:'
Mt. 18:15-20. Matthew's 'ecclesiastical Gospel' defines Christ's 'ekklesia,' commonly mistranslated 'church' with it all the baggage of buildings, institutions, hierarchies, rules and regulations. 'Ekklesia' never denotes a physical/organizational structure in the NT but always 'a community of people:' 'For where two or three are gathered in my name, I am there among them' (v˙20). Jesus' 'new temple' is not a building of literal stones but 'living stones' (1 Pet. 2:5). In Mt. 18 'ekklesia' doesn't denote the common Greek civic 'gathering' where citizens of a polis made decisions about governance – rather it must be understood in terms of the Greek OT, viz. the 'congregation' of God's covenant people. Jesus now speaks of a new ekklesia, his ekklesia (Mt. 16:18): a new community, the 'Israel of God,' a (re)new(ed) inter-ethnic body, indwelt by his Spirit (cf. Jer. 31:31-37; Heb. 8; Gal. 6:16).
Heb. 10:19ff. The author calls his readers to persevere through the Cross: '… since we have confidence to enter the sanctuary by the blood of Jesus, by the new and living way that he opened for us through the curtain… let us consider how to provoke one another one another to love and good deeds, not neglecting to meet together but encouraging one another, and all the more as your see the Day approaching.' One simply can't practice this effectively in a weekly highly structured pulpit-to-pew service.
Jam. 5:13ff. In the context of participatory prayer, James exhorts the scattered flock: 'Are any among you suffering? They should pray. Are any cheerful? They should sing songs of praise. Are any among you sick? They should call for the elders of the ekklesia and have them pray over them… confess your sins to one another, and pray for one another, so that you may be healed.' Virtually impossible in a traditional 'service' – e.g, you come in lonely, and often leave lonely.
The secret of the Christian life, according to Nee, lies in our 'abiding in the Vine.' 'I am the true vine (contrast Israel's failure: Is. 5:1-7), and my Father is the vine grower… Abide in me as I abide in you. Just as the branch cannot bear fruit by itself unless it abides in the vine, neither can you unless you abide in me… Those who abide in me and I in them bear much fruit, because apart from me you can do nothing… If you abide in me, and my words abide in you, ask for whatever you wish, and it will be done for you. My Father is glorified by this, that you bear much fruit and become (note) my disciples… '7 'abides' in just a few verses. I much prefer the NRSV's 'abide' to the NIV's 'remain.' My home is my 'abode,' where I 'abide.' Growing disciples are those 'totally at home' with Christ, and He totally 'at home' with them. [3]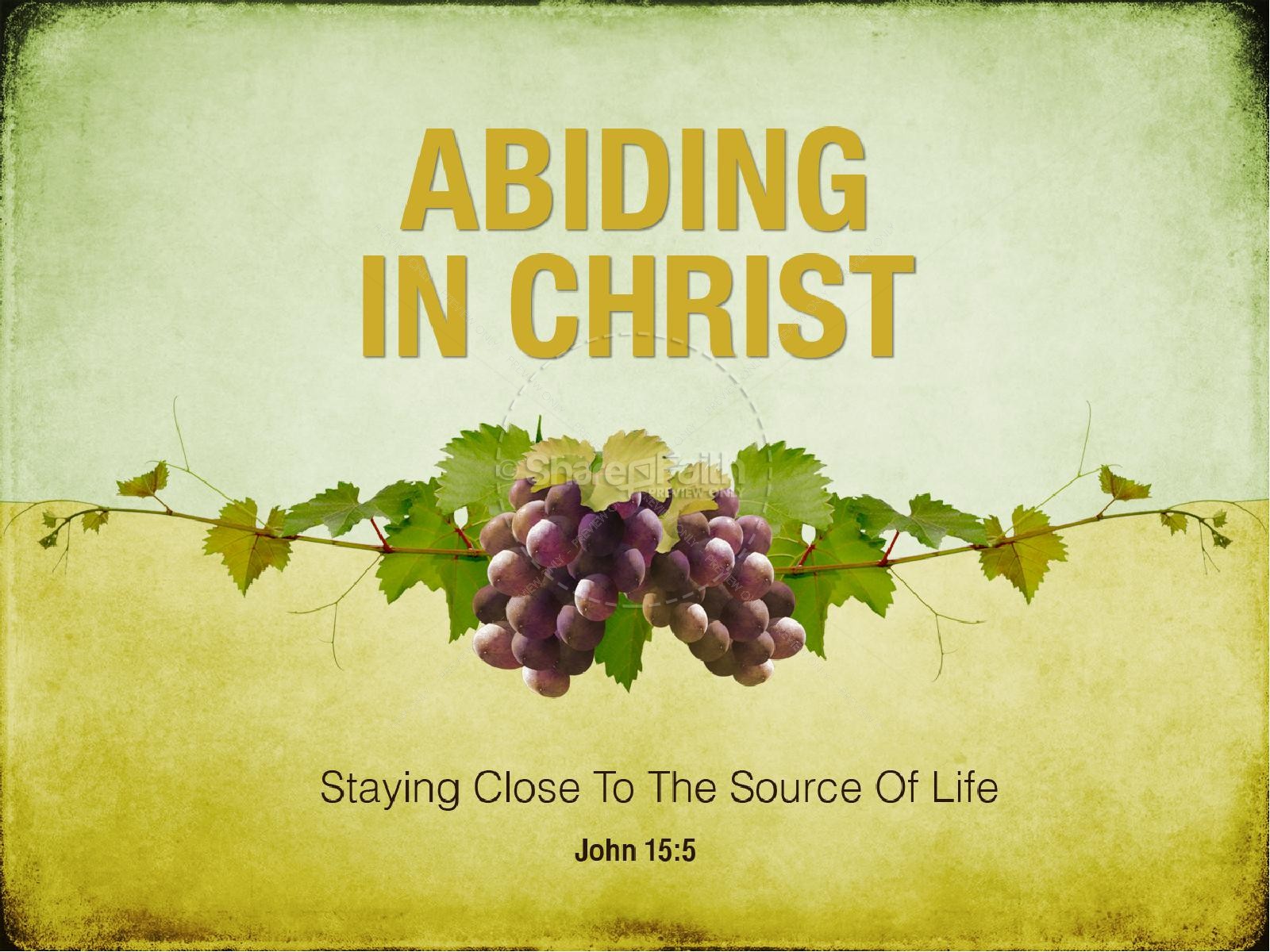 In summary, the practice of Scripture seems to demand smaller, organic-type, grassroots ekklesia's as portrayed in Acts and the Epistles (try reading Romans backwards – very insightful). Such 'simple churches' are thriving today in China, N. India, Iran, etc. God is sovereign [4], but to my mind it's very difficult for radical 'revelation' and 'transformation' to happen in larger congregations. I observe this whenever called to preach in traditional congregations. As I contemplate our humble house church journey the past 14 years with our many failures, I believe it's been life-changing for most – all praise belongs to the Life-Giver! Just maybe God is beginning to call you out of the 1700 year old institutional church system, so ineffective at disciple-making over the centuries? He has/is certainly doing that with multiple millions in the West and East [5]. The 'road less traveled' has proved costly for all, but it's made all the difference!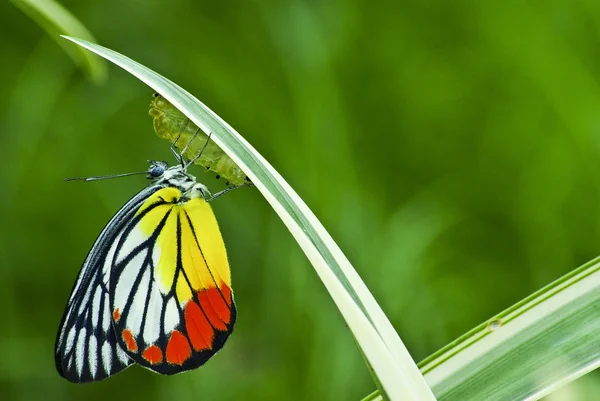 FOOTNOTES:
[1] Ni Tuosheng (1907-1972) was an indigenous Chinese church leader of renown. He suffered much for the sake of Christ: imprisonment, labour- camps, scorn, and eventually martyrdom. His writings on the nature of the Gospel are probably his best. I listened to a fairly recent sermon by the aged Stephen Kaung, mentored by Nee, wherein he remarked that the main problem with the Western Church was that it was 'too strong!' (cf. 2 Cor. 12:9)
[2] Ironically, Bruxy Cavey, teaching-pastor at a Canadian mega-church, has written: "Real church happens when we turn the chairs to face one another. And when we leave the chairs to go save the world… Sunday service only Christianity, where our spiritual expression is reduced to a weekly attendance in order to be 'fed,' is less like Jesus' vision of an active and engaged sheep fold and more like a veal fattening pen."
[3] One of my other spiritual mentors is South Africa's Dr. Andrew Murray, who has treated Jn. 15's vine theme magnificently. I visited the places he pastored, and particularly recall his home Clairvaux, over-looking the vineyards of Wellington. If you visit nearby Stellenbosch today, you'll notice vineyards even in the town precincts, a kind of parable for believers?
[4] I think of the great 18th century revivals under Whitefield and Wesley. It's interesting to note John Wesley's home 'class meetings' which applied holiness in that smaller and familiar setting for years afterwards. (cf. 'The Radical Wesley' by Howard Snyder).
[5] Cf. American sociologist Josh Packard's 'Church Refugees,' the story of 30+ million 'dones' with the institutional Church for their spiritual survival.