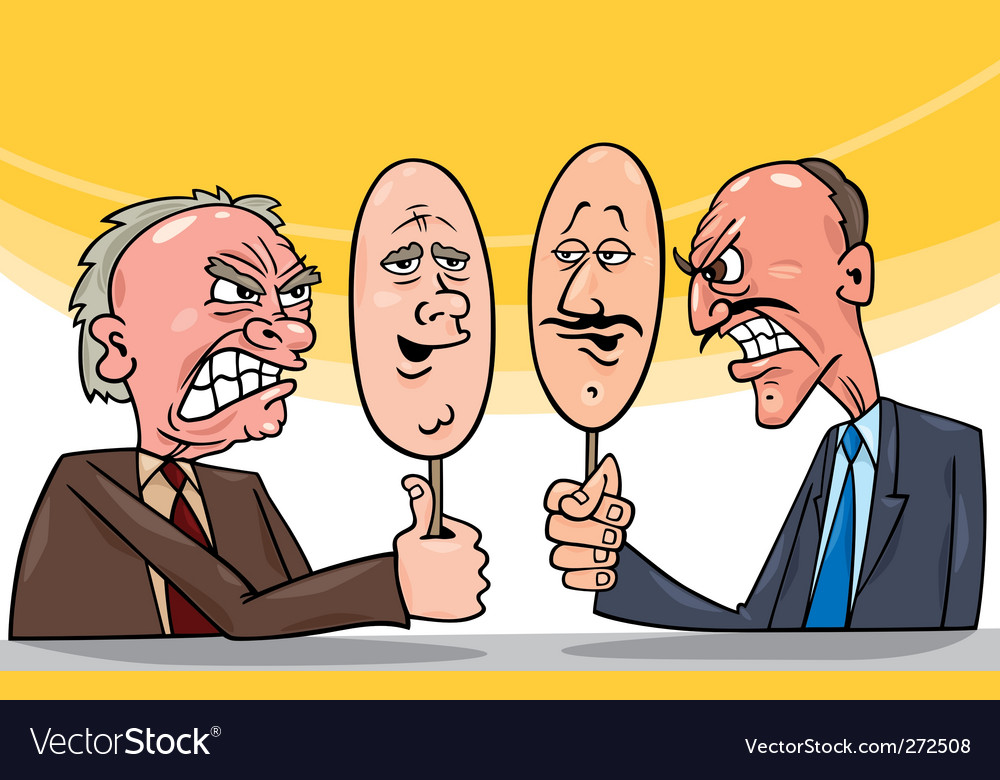 My final blog for 2019 is about PEOPLE, POLITICIANS AND PILGRIMS.
Let's talk about PEOPLE. Irish radio presenter and ex-Lions scrum-half John Robbie, who settled in South Africa in 1981, commented a few weeks ago that the Boks' 2019 World Rugby Cup victory overshadowed 1995's celebration with Nelson Mandela lifting the gold cup on behalf of our young democracy. Experienced South African journalist and ex-ambassador to N. Ireland, Melanie Verwoerd, added that the nation's response to the Boks' most recent victory demonstrated that as a nation, despite our many current racial/social problems, we're more united than divided: 'I don't believe that we are as divided as the politicians would like us to think. On a human, person-to-person level I think most South Africans not only want to get on with their lives, but also care deeply about their countrymen and women – irrespective of race… Of course it doesn't suit many politicians and political parties to allow us to live harmoniously. As was the case under apartheid, it is far easier to create fear and hatred than to come up with workable solutions to deal with our inequalities.' She mentions the same scenario in N. Ireland years ago. For many years, after the Good Friday Agreement was signed, parties tried to retain the politics of hatred and violence. Ultimately the people got so fed-up that they began to ignore the polarized party politicians. She concludes, 'Even more dangerous than nuclear weapons is… hatred. Blind hatred…' [Nelson Mandela would have agreed]. She is confident that even in these days of racial and social turmoil South Africans essentially share a common identity, values and decency.
The Bible commences it's story with people. I refer to the wonderful creation-account of Gen. 1 & 2. Sadly over the years, modern evangelical individualistic 'gospel presentations' have invariably started with Gen. 3 and the so-called 'fall,' to the detriment of the Good News of Gen. 1-2 regarding human beings created in their loving Creator's image. The divine purpose was for all people to relate to their common Creator and those humans around them in the spectacular environment of an animal and plant paradise. Our parents' offspring still carry something of the divine stamp upon them, enabling us to harmoniously rule over creation. While the puzzling entry of 'sin' (severed relationships) and 'ego' fundamentally altered that status quo, there was enough left of God's image within all of us to function reasonably and harmoniously within the framework of his magnificent creation.
At the same time the Bible is clear that world and personal problems arise when humankind chooses to exalt the creation and their selfish ego over the sovereign and merciful Creator with terribly painful consequences for us all (Rom. 1:18-21).
Let's talk about POLITICIANS.
The Apostle Paul in his early (57 AD) letter to the house churches of Rome under Roman rule, makes it clear that those submitted to Christ must submit to those authorities sovereignly appointed to rule over them. This they are to do by serving their neighbour, paying their taxes, faithful intercession for their leaders, etc. (Rom. 13:1-7) The same holds for us today.  The problem of course arises when divinely appointed governors begin to rule for selfish rather than national reasons, bowing before the gods of ideology, power and materialism. Thus most of the world today, including Africa, is rife with very poor leaders. This really complicates things for believing, law-abiding citizens, and that is a complex debate in itself! [1]
Paul goes on to say that the only 'debt' believers should owe is that of love to God and others (Rom. 13:8-10) [2]. When we tire in that mission, we should of course re-call Paul's earlier reminder of the abundant 'flooding' (lit.) of God's love into our hearts by the Holy Spirit given so freely to those who believe! (Rom.5:5).
Early Church history records how an overwhelming minority permeated the majority as Christ's 'salt' and 'light' (Mt. 5:13-16). Sadly, Reformers like Luther and Calvin got this very wrong: despite their recovery of the doctrines of grace, they identified Church and State with terrible consequences for fellow-believers (that's why I'm a proud Anabaptist!). Do read Leonard Verduin's The Reformers & Their Stepchildren: 'The NT conceives of human society as a composite thing – i.e, composed of factions. It expects that some men will glory in the very same Cross over which other men stumble… And it assumes that such diversity does not imply cacophany on the square. It thinks that even though men differ basically and radically at the shrine they need not clash in the market place… The State demands a loyalty that all men can give, irrespective of their religious orientation; the Church demands a loyalty which only he can give who believes in the Christ.' Personally I don't understand how supposedly 'regenerate' people (Jn. 3) today in some Western countries are determined to foist Christian norms on the 'unregenerate!' [remember the error of Constantine in the 300's AD, from which the Church has never fully recovered]. The better way seems to me is to daily live those norms in such a way that they attract those who see things differently and point them to the Living God.
Let's talk about PILGRIMS. I refer you to 1 Pet. 2:7-10, penned in the early 60's AD to believers, Jew and Gentile, scattered throughout Asia Minor by Nero's persecution.
The Apostle Peter, using OT terms originally referring to God's ancient covenant-people Israel (not all Israel was/is Israel, according to Rom. 9:6!), now uses these same terms of God's ekklesia. He refers to his readers as 'a chosen people… a people belonging to God…' (v. 9). (Paul in Gal. 6:16 greets Jewish and Gentile believers as 'the Israel of God'). What  identity, certainty and calling Peter gives God's persecuted people, then and now! I love Eugene Peterson's paraphrase of Rom. 9:25, "I'll call nobodies and make them somebodies; I'll call the unloved and make them beloved. In the place where they yelled out, 'You're nobody!' they're calling you 'God's living children."
Peter calls believers 'a holy nation' (v. 9). Imho there is no such thing as a 'Christian nation' in today's world, despite what some North American and South African Christians may claim! (cold statistics kill that mis-perception: George Barna et al)
Peter calls believers a 'royal/holy (transcendent/pure/'different') priesthood' (v. 9). Christ is our High Priest (cf. the letter to the Hebrews). Under him we all serve as 'priests.' Thus we speak of 'the priesthood of all believers,' confessed by so many but practiced by so few [I 'pastored' denominational churches subscribing to this doctrine for some forty years, and never did we quite get past the 'senior pastor' thing – to our/my shame. Btw, I still have many good pastor-friends in that same denomination, some even secretly agree with me!]. Let me simplify this 'priesthood' by breaking down the Latin word pontifex, lit. a 'bridge-builder.' God has built a bridge between himself and us, and now we are to build bridges between ourselves and our neighbour, with the express purpose of pointing them to the great High Priest who by the bridge of his Cross brought us 'out of darkness into his wonderful light!' (v. 9). Thus we balance witness by word and deed.
Peter next goes on to remind us of our ultimate destination: "I urge you as aliens and strangers in the world, to abstain from sinful desires, which war against the soul. Live such good lives among the pagans that, though they accuse you of doing wrong, they may see your good deeds and glorify God on the day he visits us' (v. 11-12).
When we grow weary (I do) in such well-doing in this world, Peter reminds us to default to God's marvelous mercy: 'Once you were not a people, but now you are the people of God; once you had not received mercy, but now you have received mercy!' (v. 10) Oh the 'mercy,' the 'steadfast love' of the LORD that never ceases! I have come to love the current worship song: 'There is a river of gladness, That pours from Immanuel's veins, This sinner was plunged beneath the flood And got saved… I'm undone ('overwhelmed': please read Isaiah 6:1-5) by the mercy of Jesus, I'm undone by the goodness of the Lord, I'm restored and made right, He got a hold of my life, I've got Jesus How could I want more!' Yes! That wakes me up every morning and keeps me going and serving in my senior years…
A little revision…
Because the Bible is about people, may we always recognize our humanity, in a day when so many believers espouse Gnostic, super-spiritual attitudes and lifestyles before a 'church-alienated world.' One of my favourite theologians, Dietrich Bonhoeffer, often reminded his listeners that Jesus came to make us more human. We need to treasure 'the common touch' in all things and at all times!
Let us impact our politicians (rulers) and fellow-citizens by exemplary service and faithful prayer, without ever compromising Christ's lordship.
And let us live very simply, modestly and unselfishly in this world, praying daily 'May your kingdom come, your will be done on earth as it is in heaven' (Mt. 6:10).
FOOTNOTES:
[1] I commend the YouTube speeches of Kenyan Law Professor PLO Lumumba as he courageously calls out the many abusive, corrupt, life-long presidents of Africa.
[2] In the US, Wayne Jacobsen of 'So You Don't Want to Go to Church Anymore' fame has just co-authored a book with Bob Prater and Arnita Taylor titled 'A Language of Healing for a Polarized Nation.' It challenges all believers to 'move outside your comfort zone with a generous heart' and really 'hear' and engage with those who see things differently.