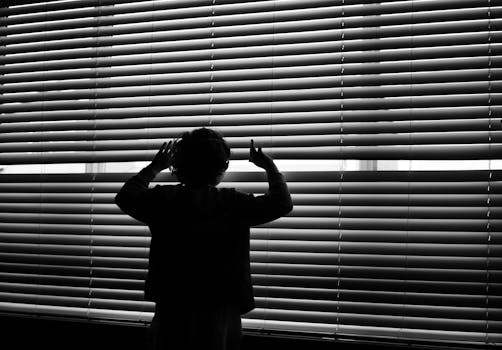 We've all been there, in one way or another, haven't we? Listening to people's stories in our house church gatherings and at a recent thanksgiving tea, most believers seem to have come from places of pain. And, as the saying goes in Afrikaans (a major language in South Africa), 'Die nood leer bid,' i.e. 'distress teaches us to pray!' Currently, dark forces are gathering all over the world and in our own nation, calling God's remnant to prayer. World-mission (Mt. 28:16-20) requires prayer, the persecuted Church has learned to pray (complacent Western Church, look east!), people in stressful circumstances learn to pray, etc. Recently my wife and I each had a major health crisis, a re-location and down-size of our home of 36 years and a total re-orientation of our life and future ministry – we have had to lean hard on the Lord in new ways of pervasive praying.
While the apostle Paul's Letter to the Philippian church is known as 'the epistle of joy' (the word 'joy' appears 16 times in this short letter), it arose from places of pain.
Paul wrote from house arrest in Rome (circa 61 AD). His crime was testifying to the good news of Jesus (1:1-6).
Philippi in Macedonia was a prosperous city and renowned military base. The local believers found themselves pressurized by at least three groups:  Roman officialdom which worshiped Caesar as Lord; Judaizing groups lobbying a return to legalism; and affluent antinomians loud-hailing libertine lifestyles (ch.'s 1-3).
While the local ekklesia had some great co-workers, more recently two of them had sharply disagreed, threatening the unity of the body (4:1-3).
Paul addresses some of these needs in his final exhortations to the Philippian assembly, calling the faithful above all to the regular (and practical!) practice of prayer:  4:6-7 (NLT), 'Don't worry about anything; instead pray about everything' [in the last months, my wife and I have made that our daily dictum in a new way, diarising the outcomes as a record of God's faithfulness]. 'Tell God what you need, and thank him for all he has done. If you do this, you will experience God's peace, which is far more wonderful than the human mind can understand. His peace will guard your hearts and minds as you live in Christ Jesus' (as a military HQ, there was of course the constant reminder of guards everywhere).
From these very well-known/quoted words, we Jesus-followers, as individuals and communities, can learn much:
The enemy of peace (and joy) is often our own self-centred and counter-productive anxiety. We worry about our health, well-being, finances, the past, the future, enforced changes, ministry pressures, etc. [At this point we need to distinguish between 'normal anxiety' and 'acute anxiety.' In 1993 my wife and I went through the hell of acute burnout, due to family circumstances and pastoral leadership responsibilities. My wife recovered within three months, mine dragged on for six months because I tend to 'live in my head' much more. For many months I couldn't pray for lack of emotional energy and concentration – I 'floated' on the gracious prayers of many in our caring and prayerful congregation. Such 'acute clinical depression' is related to chemical imbalances in the brain, making anxiety virtually uncontrollable at times, except by medical means and the prayers of others. My wife and I benefited from both. More normal anxiety can be relieved and even cured, as explained in my next point. BTW, we were both Spirit-filled believers at that time and trust we still are! In our humble opinion drastic mental break-downs have nothing to do with 'spirituality,' so we counsel folk not to listen to their 'super-spiritual' advisors (found in every congregation) – they mean well but are really ignorant!] **
Paul's antidote for such anxiety includes three elements:  prayer; thanksgiving; and biblical thinking. Believe me, prayer about everything helps, and so can diarizing it, however simply. Thanksgiving helps us to be less self-engrossed and puts a more positive spin on life. Focusing our thought-patterns on 'what is true, and honourable, and right, and pure, and lovely and admirable… excellent and worthy of praise' (v. 8) can be life-transforming. Of course this is a skill to be practiced until habitual (v. 9), even when it is hard. [Psychologists call it 'cognitive behavioural therapy' – it was popularised in the 1960's by, among others, American psychiatrist Aaron Beck). ** Talking about a thought-focus, I came across this lovely quote from Karl Barth recently: 'Where Christian love arises, self-seeking love can only sink to the ground. When the sun arises, the shadows and the mists in the valleys can only yield and disperse… (Christian love) is grounded in God's love for humanity and not in our love for ourselves' (CD IV/2, 747).
How does this all work out in practice? Let me share two more perspectives…
Years ago, through a well-known missions conference in our city, our family was privileged to host one of the overseas speakers, Dr. J. Christy Wilson (1921-1999). He and his wife had been veteran missionaries in Afghanistan, later he became professor of missions at Gordon-Conwell Seminary in the USA. He was certainly one of the most godly and Christ-like men I have met. Dr. Christy Wilson's students could testify, and so could I even from that brief visit, that you were never quite sure whether he was chatting to you or to God. The two seemed to blend almost seamlessly. The story goes that he prayed through Gordon-Conwell's student directory daily, and that he knew your name and family background before you walked into class. He became a mentor to many! I recall he and I driving past a gypsy fortune-teller and her caravan. One moment he was talking to me about her, the next moment to God. For myself, I strive after that ability to be 'anxious about nothing and to pray about everything.' I believe such a lifestyle derives from a spirit totally surrendered to Jesus. Ultimately, it arises from Christ's indwelling Spirit in our lives and communities, flooding our lives and others'. It's one of the most natural and spontaneous processes on earth! (cf. Rom. 5:5; Jn. 15:1-8)
A few weeks ago, one of our house church members who has been going through years of almost unbearable stress as a younger widow and businesswoman, shared with me how, encouraged by Oswald Chambers' My Utmost for His Highest, she has been learning, in absolutely everything, just to 'come to Jesus' and to 'look to Jesus.' Remember Isaiah's invitation in chap. 45:22 (KJV), 'Look unto me, all the ends of the earth, and be saved.' Remember Matthew's account of Peter walking on the water:  he was fine while keeping his eyes on Jesus – when he glanced at the mountainous waves, swept up by the wind, he began to sink (Mt. 14:22ff). My fellow-traveller, under great pressure at the moment (for whatever reason), why not practice this constant 'coming to Jesus' and 'looking to Jesus' in everything?' You may just find that somehow you're able to cope and experience God's supernatural peace amid it all.
In Part 2 of PRAYER FROM PAINFUL PLACES we'll look into probably the most important aspect of our individual and corporate prayer-journey with Jesus.
** Believers suffering from clinical depression may also benefit from reading 'Happiness Is A Choice,' by Drs. Frank Minirth and Paul Meier, two Christian psychiatrists. It is easily read and grasped. To my knowledge the book is unfortunately out of print, however you may find a second-hand copy in a bookshop somewhere or on-line.