True worshipers learn to focus on the beauty of the Lord. A few years ago, American pastor-author Brian Zahnd wrote an excellent book, 'Beauty Will Save the World,' subtitled 'Rediscovering the Allure and Mystery of Christianity.'
He rightly sees as 'key' to Christian witness the Church's practice of the Beatitudes (Mt. 5). Let me add, how beautiful must be the author of the Beatitudes! (1)
There are many 'photographs' of God's beauty in both the OT and NT:
'God's love is meteoric, his loyalty astronomic, his purpose titanic, his verdicts oceanic. Yet in his largeness nothing gets lost; Not a man, not a mouse, slips through the cracks.' (A David Psalm, Ps. 36/MSG) (2)
Referring to Jesus, the author of Hebrews writes to messianic believing groups considering retreating to Judaism in order to escape persecution from the Romans: 'Long ago God spoke to our ancestors in many and various ways by the prophets, but in these last days (i.e. Pentecost onwards) he has spoken to us by a (or the) Son, whom he appointed heir of all things, through whom he also created the worlds. He is the reflection of God's glory and the exact imprint of God's very being, and he sustains all things by his powerful word. When he had made purification for sins, he sat down at the right hand of the Majesty on high…' (1:1-3/NRSV). Wow! He goes on to warn against 'neglecting so great a salvation' and Saviour! (2:3)
The apostle Paul commends Christ's humility and glory to his readers: 'He had equal status with God but didn't think so much of himself that he had to cling to the advantages of that status no matter what. Not at all. When the time came, he set aside the privileges of deity and took on the status of a slave, became human! Having become human, he stayed human. It was an incredibly humbling process. He didn't claim special privileges. Instead he lived a selfless, obedient life and then died a self-less, obedient death – and the worst kind of death at that: a crucifixion. Because of that obedience, God lifted him high and honored him far beyond anyone or anything, ever, so that all created beings in heaven and on earth – even those long ago dead and buried – will bow in worship before this Jesus Christ, and call out in praise that he is the Master of all, to the glorious honor of God the Father.' (Phil. 2:6-11/MSG) Small wonder the early Church put these words in hymn form!
The evangelist Matthew pictures Jesus and his Kingly reign not only as a 'hidden treasure in a field' (13:44) but also as 'The Pearl of Great Price:' 'Again, the kingdom of heaven is like a merchant in search of fine pearls; on finding one pearl of great value, he went and sold all that he had and bought it!' (13:45-46) My friend, if necessary, in our materialistic world (and Church), sell all you have to possess this unique pearl of inestimable value!
The apostle John has 'the last word' in the last book of the Bible in his vision of the magnificent, crowned Lamb of God: '"Then I looked, and I heard the voice of many angels and the living creatures and the elders; they numbered myriads of myriads and thousands of thousands, singing with full voice '"Worthy is the Lamb that was slaughtered to receive power and wealth and wisdom and might and honor and glory and blessing!' … And the four living creatures said 'Amen!' And the elders fell down and worshiped.' (Rev. 5:11-14/NRSV).
As the poet Ora Rowen (1834-1879) wrote long ago: ' Hast thou heard Him, seen Him, known Him? Is not thine a captured heart? Chief among ten thousand own Him, Joyful choose the better part!' We'll come back to the rest of this poem in Part 3…
To be a true worshiper, even with the sight of such divine beauty in view, remains difficult today because of at least two things: the 'worldliness' of our world and the worldliness of our hearts. Idolatrous self-love has exploded in our time and remains a colossal threat to our world and even the Church. It is certainly the problem of society at large today, this ugly enthronement of ego instead of the Peerless One. So pervasive is this spirit, that the apostle Paul warned of its seduction 2000 years ago already: he wrote to Timothy and the churches 'Don't be naive… As the end approaches, people are going to be self-absorbed, money-hungry, self-promoting, stuck-up, profane, contemptuous of parents, crude, coarse, dog-eat-dog, unbending, slanderers, impulsively wild, savage, cynical, treacherous, ruthless, bloated windbags, addicted to lust, and allergic to God. They'll make a show of religion, but behind the scenes they're animals. Stay clear of these people.' (2 Tim. 3:1-5/MSG). French mystic Francois Fenelon gave sage advice to the believer and the Church amid such ugliness: die to yourself (i.e. sinful self: Mk. 8:34; Gal. 2:20), separate yourself from the unnecessary and restless thoughts which grow out of self-love, accept the Cross and you'll find peace even in the middle of turmoil. Whatever you do, he says, volunteer for your own death and do not push it away! (3) Centuries later the great George Muller of Bristol put it like this,'There was a day when George Muller died, utterly died to his own opinions, performances, tastes and will, died to the world, its approval or censure, died to the approval of my brethren and friends, and since then I have studied only to show myself approved unto God.' Small wonder he lived as he lived and accomplished what he did! Maybe you and I have fallen far short in these critical matters, yet I am encouraged that God knows the intent of our hearts.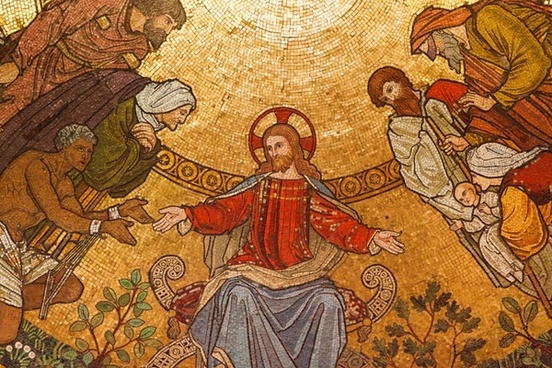 PART 3 coming up in the next few weeks, d.v.
FOOTNOTES:
(1) Zahnd argues, 'To a generation suspicious of truth claims and unconvinced by moral assertions, beauty has a surprising allure. And everything about Jesus Christ is beautiful! His life, his miracles, his teaching – even his death and certainly his resurrection – are all inimitably beautiful. A Christianity that is deeply enchanted by Christ's beauty and thus formed and fashioned by this beauty has the opportunity to present to a skeptical and jaded world an aspect of the gospel that has been rare for far too long. Where truth and goodness fail to win an audience, beauty may once captivate and draw those it enchants into the kingdom of saving grace… the story of Jesus Christ is breathtakingly beautiful.' (p. xv)
(2) David has a sense of humour too – see his ref. to the 'mouse.' I recall pioneering house churches in slum shanties built with rusted corrugated iron sheets. In one such, while gathering with the family and children at dusk, mice would run over your feet with no-one freaking out! Once in a while the candle in the tiny room would blow out due to the wind-leaks in the iron sheeting walls. But nothing could interrupt the sweet fellowship around the message of Jesus!
(3) Cf. Fenelon's 'The Seeking Heart.' How I have personally struggled, and continue to do so, with these deeply soul-searching issues the past months… I must say they're a little easier to contemplate as I approach the last lap of my life! My younger readers, don't waste as much time as I have in this vital matter…