The Apostles' Creed declares, "I believe in the forgiveness of sins…' Do we really?? Our house church recently handled this subject over a few Sunday mornings. There seem to be three key yet integrated biblical perspectives on forgiveness: vertical, horizontal and inward.
[Rembrandt's 'The Return of the Prodigal Son']
FIRST, THE VERTICAL PERSPECTIVE: LK. 15:11-32…
We took a fresh look at the Evangelist Luke's picture of forgiveness in his renowned 'Parable of the Prodigal Son.' In its immediate setting it relates of course to the story of Israel, and Jesus' repeated confrontation of the religious hierarchy of his day with his explosive GOOD NEWS for all people (Lk. 4:16-30).
Over-familiarity with well-known Bible passages is always dangerous. We need a fresh approach here. Why not read Lk. 15:11ff in a translation or paraphrase different to what you're used to? In our group we found the NLT and Eugene Peterson's paraphrase The Message particularly refreshing. I guess interpreting a parable is a little like building a jig-saw puzzle: the little bits are interesting but must never detract from the overall picture. I agree with those who view the traditional title 'The Prodigal Son' as a misnomer. I'd suggest 'The Loving Father.' Namibian theologian Paul John Isaak is more extravagant, he calls it 'The Waiting, Running, Embracing, Partying and Kissing Father.' I like that!
Perusing our text-passage, we noted certain things often overlooked:
Lk. 15:11ff is the story of two 'lost sons:' the younger brother who, seeking instant gratification (sound familiar?), wanted his share of the farming estate immediately (perhaps he secretly resented his father's lingering life); and the older brother, who saw his father only as the farm CEO rather than a good dad. He resented his daily farming responsibilities and probably also hoped for his dad's passing sooner rather than later so he could take over the family business. Furthermore, the older brother considered his sibling 'lost' while blind to his own lostness! Self-righteously we so easily write off the 'lost' when not really 'home' ourselves. Back to the younger son: in the distant country "undisciplined and dissipated, he wasted everything he had. After he had gone through all his money, there was a bad famine all through that country and he began to hurt. He signed on with a citizen there who assigned him to his fields to slop the pigs. He was so hungry he would have eaten the corncobs in the pig slop but no one would give him any. That brought him to his senses. He said, 'All those farmhands working for my father sit down to three meals a day, and here I am starving to death. I'm going back to my father. I'll say to him, Father, I've sinned against God, I've sinned before you; I don't deserve to be called your son. Take me on as a hired hand.' He got right up and went home to his father." So he practices his little speech on the way (haven't we all?). Were his motives pure? Perhaps at that moment he was more troubled by his empty stomach than familial reconciliation… one wonders.
And the father? No doubt he'd been deeply hurt by his younger son, but chose to let him go in good hope of his return (many a parent has had to make that difficult decision). However, the young man was always in his heart. "When he was still a long way off, his father saw him (coincidence? I don't think so). His heart pounding, he ran out, embraced him, and kissed him. The son started his speech: 'Father, I've sinned against God, I've sinned before you; I don't deserve to be called your son ever again.' But the father wasn't listening. He was calling his servants, 'Quick. Bring a clean set of clothes and dress him. Put the family ring on his finger and sandals on his feet. Then get a grain-fed heifer and roast it. Were' going to feast! (South Africans, 'Yay, we're going to have a braai!') We're going to have a wonderful time! My son is here – given up for dead and now alive! Given up for lost and now found!" The older brother, indulging in a good pity-party, refused to join in the lavish welcome-home, resenting his dad and brother. The father went looking for him too (!) and kindly said, 'Son, you don't understand. You're with me all the time, and everything that is mine is yours – but this is a wonderful time, and we had to celebrate. This brother of yours was dead, and he's alive! He was lost, and he's found!' Beautiful grace!
American Roman Catholic lay-priest and author, Brennan Manning, once commented in a sermon that 'forgiveness precedes repentance.' Think about that. Interpreting scripture by scripture, there seem to be contradictions. What is clear in this story is that the father had long forgiven his rebel son, probably from the day the he had left home! Swiss theologian Karl Barth reminded us, 'Before we existed, before we even thought of Jesus Christ, God's mercy sought us and found us in him.' [1]
Very relevant at this point is the famed Henri Nouwen's encounter with Rembrandt's 300-year old painting of the Returning Son in the Heritage Museum in St. Petersburg, Russia. Catholic priest and top academic, Nouwen had exchanged academia for service at L'Arche in Toronto, Canada, to serve the mentally challenged. The adaptation was huge. Following a nervous breakdown, Nouwen visited St. Petersburg in Russia and stared at Rembrandt's masterpiece for hours on end. That experience changed his life forever [2]. He identified first with the younger son, then the older son, and finally was challenged by a colleague to recognize himself in the welcoming father [3]. Btw, did you notice in the painting above the father's hands portrayed as a male hand and female hand? We know that God is Spirit (not in any dualistic sense), neither male nor female, but mysteriously incorporating both fatherly and motherly characteristics in his self-revelation to Israel and to mankind. Nouwen was deeply impressed by the obvious intimacy between father and son in their embrace. Growing up in the Netherlands in a well-off family, he had from a very early age longed for acceptance and love. He'd asked his father often, 'Do you love me, father?' Through a lifetime of searching for intimacy, he finally felt the embrace of his heavenly Father's love. As a result, he preached often on the theme of 'God's Beloved,' which he saw as the key to our identity. This identity doesn't lie in our achievements, reputation, performance or possessions. It lies herein: 'I am God's Beloved!' Now do we see ourselves as such?? The implications are life-changing!
The Loving Father invites you and me into Rembrandt's masterpiece to discover our own identity and story. Whatever he calls us to be/do, let us gratefully and joyfully respond, 'Yes!'
FOOTNOTES:
Personally I identify with much of John Wesley's doctrine of 'Prevenient Grace.' Cf. YouTube's 'Seven Minute Seminary' and 'The Biblical Case for Prevenient Grace' by Brian Shelton. Also 'John Wesley's Order of Salvation' by Dr. Charles Gutenson.
Cf. YouTube's Sr. Sue Mosteller's 'A Painting, A Parable, and My Friend Henri Nouwen.'
See my archives, 'The Cry for Spiritual Fathers and Mothers,' 20 and 22/02/13.
In Part 2 below we examine the horizontal and inward perspectives on 'FORGIVENESS.' Why not take a short coffee/tea break, and then read on…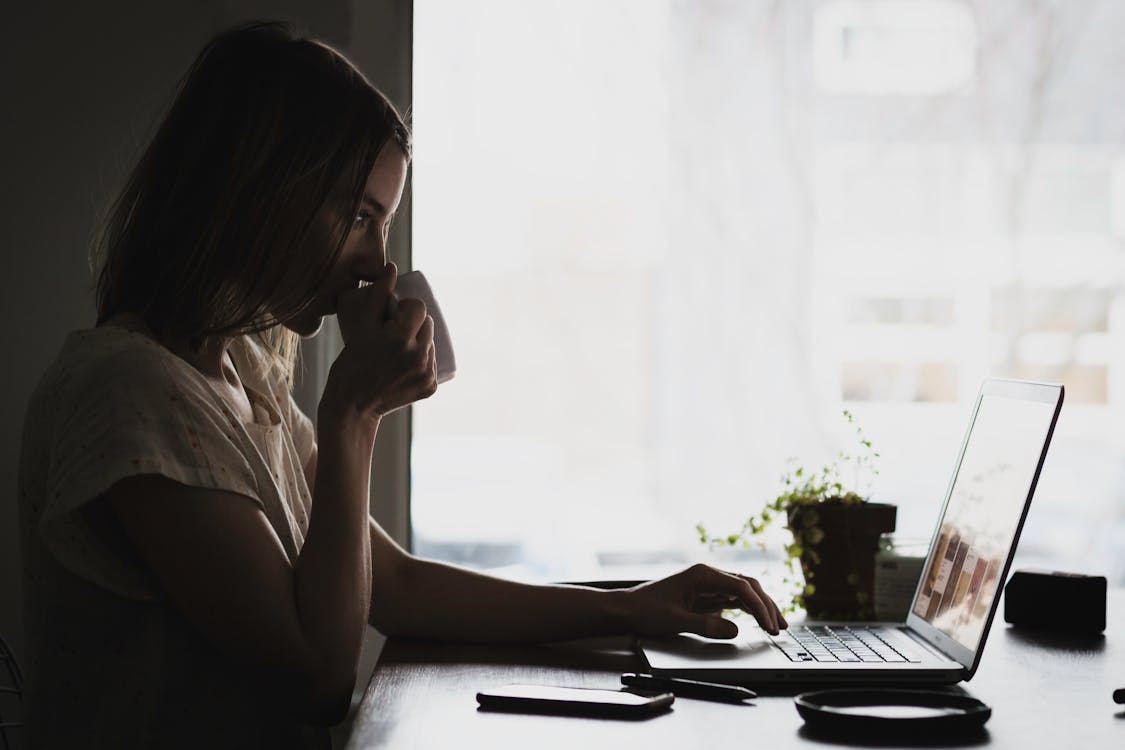 ***************************************************************
'I BELIEVE IN THE FORGIVENESS OF SINS!'- REALLY?? [Part 2]
SECOND, THE HORIZONTAL PERSPECTIVE: LK. 11:4
'Well of course we believe in the forgiveness of sins… after all, we are Christians!' The early Church knew better, hence the repetition of the Apostles' Creed. To believe in the horizontal forgiveness of sins is not nearly as easy as first imagined: hence Jesus' reminder in The Lord's Prayer, 'And forgive us our sins, as we forgive those who sin against us' (Lk. 11:4/NLT). There is no ambiguity in that prayer: if we don't forgive, we won't be forgiven! 'There are no exceptions to it. He doesn't say that we are to forgive other people's sins provided they are not too frightful, or provided there are extenuating circumstances, or anything of that sort. We are to forgive them all, however spiteful, however mean, however often they are repeated. If we don't, we shall be forgiven none of our own' (C.S. Lewis). Ouch!
Three illustrations may help here, each hinging on Christ's divine power from within (Rom. 5:5, etc):
1) Forgiveness won't happen until we've bowed before the Cross of Christ. Sean McDowell, son of apologist Josh McDowell, relates how his dad had an abusive father, which led him (Josh) to atheism. Sean relates how it wasn't his dad's exploration of Christian apologetics that led him to Christ and empowered him to forgive his father but bowing at the foot of the Cross as a sinner in need.
2) During WW2, in occupied Holland, Corrie Ten Boom's family hid Jews from the Nazis in a hidden attic of their Amsterdam home. The family was betrayed by a local, resulting in Corrie and her sister Betsie's deportation to Ravensbruck concentration camp, where Betsie died due to starvation and ill health. After the war, Corrie returned to Munich to preach the message of forgiveness. Following her message on this theme, one of Betsie's Nazi guards came to her claiming he had found forgiveness for his crimes against the prisoners but now wanted Corrie personally to forgive him. She froze for a moment, as the memories of Ravensbruck and Betsie's torturous death flooded back. However, having preached on God's forgiveness, she knew she had to forgive him even if his confession sounded superficial. After a quick silent prayer, she put out her hand: as she did that, a current of love flowed down her arm, enabling her to grasp his hand and say joyously, 'I forgive you, brother, with all my heart I forgive you!' What a witness to the power of the Cross.
3) Let me, with her permission, share the story of our eldest daughter. In her late teens she and a friend visited a large shopping mall. As they got into their vehicle afterwards, four gangsters, out on bail, held them up at knife-point and drove them to a desolate spot on the edge of the city. There they took turns assaulting and raping them. Their attackers drove off, commanding them not to follow them. Somehow they managed to walk to a nearby shop to phone for her help, only to spot their abandoned vehicle across the street with the keys inside. They drove to a suburban clinic where they were met by local police. The culprits were re-arrested, tried and sentenced to 15 years in maximum security. You can imagine the deep trauma of these two girls. We arranged for our daughter to get counseling from a clinical psychologist. During that time she asked us to book her into a tiny beach-front chalet in order to process the trauma during long walks on the sand. Afterward we noticed a definite improvement in her mental and emotional state. Eventually, as a confessing Christian, she deliberately chose to forgive her rapists, for her own and Christ's sake. Four things motivated her: letting herself and her assailants know that what they did to her was 'not OK'; letting go her of her many hurts; entrusting the final outcome to God; recognizing the brokenness of the perpetrators that led them to such a crime. I must confess that, as her dad, it took me much longer to heal and to forgive. Looking back my wife and I are so proud of our daughter and the road she has continued to walk with Jesus to this day.
Forgiveness also includes those within the body of Christ, for personal hurts and pain caused. Many thousands of committed believers and good pastors around the world have been deeply hurt by institutional congregations, especially in the West. On the one hand there have been controlling, narcissistic, ambitious and materialistic leaders who have totally subdued and ruined many a congregation. On the other hand there have been, in many congregations, ultra-orthodox folk, traditionalists, legalists, family dynasties, divisive Jezebel-types who have crushed good leadership and their families. My own family has walked this Calvary road. It's taken years to heal, but by grace today we are whole and healthy, free and joy-filled. If you've been hurt by the Body, may I humbly suggest you graciously forgive those who have done so and choose to move on.
In these days of BLM, we also decided as a multi-cultural house church to discuss the relevant scriptures on racism. We were helped by an article by Frank Viola on Eph. 2:11-22. The text is headed, 'One In Christ.' The article concludes that each one of us as believers, whether Jew or Gentile, has been created/re-created in God's image as his unique 'poiema' (Eng. 'poem'), God's 'workmanship' or 'master-piece.' The passage reveals Christ as the most unifying person in the universe. Through his Cross he brought about reconciliation between Jew and Gentile who despised each other for millenia. 'In Christ' and through new birth from above (Jn. 3), 'a new creation, race, species and humanity' has emerged. 'For HE is our peace; in his flesh he has made both groups into one and has broken down the dividing wall, that is, the hostility between us. He has abolished the law with its commandments and ordinances, that he might create in himself one new humanity in place of the two, thus making peace, and might reconcile both groups to God in one body through the cross, thus putting to death that hostility through it.' We have seen this message work in our city and in our house churches, where believers of different races and cultures find each other in the ecclesia. In conclusion I'm sure you'd agree that ultimately reconciliation in this present world lies not in the hands of presidents or politicians, but in Jesus alone. 'Blessed are the peacemakers, for they will be called children of God' (Mt. 5:9/NRSV).
************************************************************************
'I BELIEVE IN THE FORGIVENESS OF SINS!' – REALLY?? [Part 3]
THIRDLY AND BRIEFLY, THE INWARD PERSPECTIVE: JAMES 5:13-20…
[This topic is addressed more fully in my blog 'How To Really Love Ourselves,' Archives 04/03/20]
It is critically important that, out of God's magnificent love for us and a true self-love (cf. Mt. 22:34-40), we also learn to forgive ourselves for what we have regrettably been or done in the past.
We all know of so many who have been wrongfully bullied and hurt by a narcissistic family member or friends or church leaders and members, to the point of despair. Thus we have to set up personal boundaries, cf. Dr.'s Henry Cloud and John Townsend's classic 'Boundaries.' People can appear to be very charming and 'nice' on the outside while behind the mask lurks total egoism. Jesus was kind, but at times not very 'nice' when he took on the hypocritical clergy of his day. Thus, by grace, we have to rise above self-pity, a victim mentality, self-condemnation and our emotional abuse – recognizing that, at all times, we are without fail 'the Lord's Beloved' (Nouwen).
Jam. 5:13-20 and the practice of its principles are hugely helpful in this matter of forgiveness and healing. In our small groups we have seen the practice of Jam. 5 set many free: those in toxic relationships, others going through a painful divorce, etc [On Jam. 5, one would recommend handling confession on a same-sex basis][1]. Protestants don't have confessionals, but we do have a great High Priest and kind ecclesia's to help us heal!
Please see FOOTNOTE below the pic…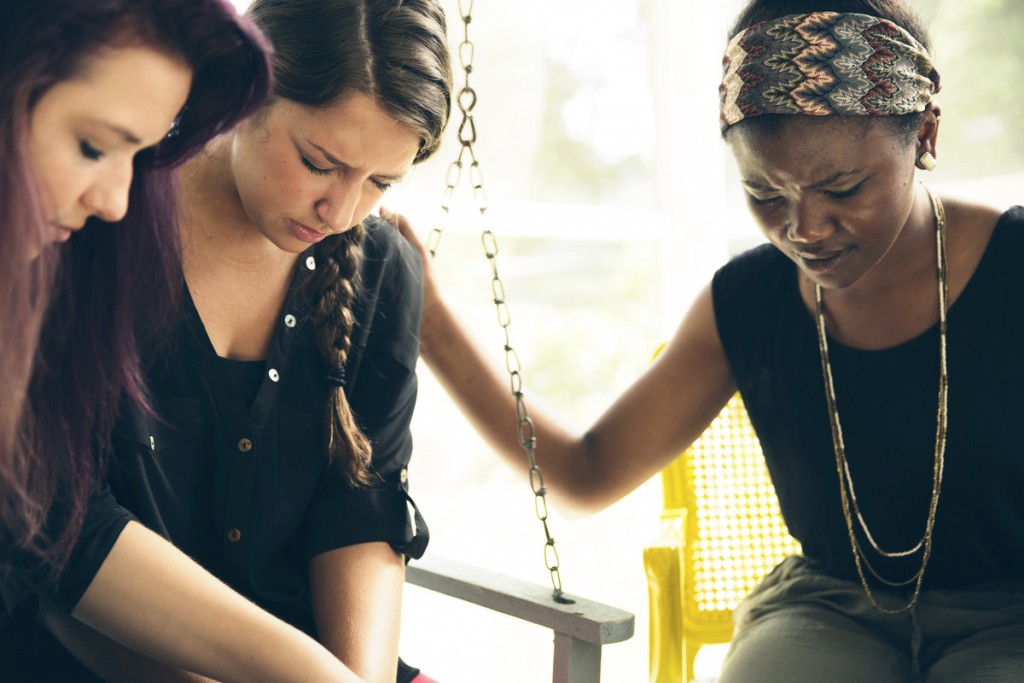 FOOTNOTE:
1) In the last months here in South Africa we have read of alleged sexual abuses and cruelties committed over many years in a huge 'mission station' of many thousands, well-known for revival in years gone by but over the years damaged by legalism and a highly controlling leadership. In my opinion one of the errors was allocating women to a 'counsellor' of the opposite sex. If the allegations are found to be true, it should serve as a stern warning to us all.
************************************************************************